Pamela Littlefield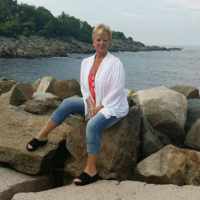 Pam comes to The STARS Program with over 25 years of experience in Public Relations, Volunteer Management and Event Management. Pam has significant experience in community engagement and has worked closely with non-profit senior leadership teams, NH DHHS Public Health and the Commissioner's Office Executive Management Team to engage stakeholders, legislators and constituents in important public health issues affecting New Hampshire. She brings personal experience to STARS with substance use disorder (SUD) recovery and presently works for Riverbend Community Mental Health in a consulting role for the Integrated Delivery Network (IDN R2).
Pam is eager to help with STARS to leverage funding opportunities for people looking for recovery from addiction. She is a New Hampshire Native and enjoys spending time with her family, being on the lake, fun outdoor activities and music.
Contact Pam at plittlefield@starsgrantrecovery.org.