Katie Padmore, CPA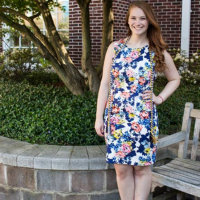 Katie graduated from The College of New Jersey with a Bachelors in Accountancy in 2016 and went on to work as an auditor for Ernst & Young, LLP in New Jersey, where she completed her CPA license. Throughout college she worked with nonprofit organizations and knew that was where her passion lies. After leaving Ernst & Young, LLP, she moved to New Hampshire and worked for United Way of Massachusetts Bay and Merrimack Valley in their Events department as an Events Intern. She gained valuable skills at both jobs and looks forward to be able to bring her experience and business knowledge to The STARS Program.
She believes The STARS Program is a vital part of the recovery community and is extremely excited for where this organization can go.
Contact Katie at kpadmore@starsgrantrecovery.org.