Cheryle Pacapelli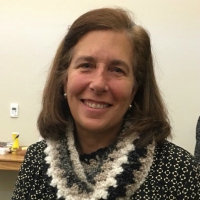 Cheryle is a woman in long-term recovery from alcohol and other drugs for 29+ years. She is currently the Project Director at Harbor Homes responsible for development of Recovery Community Organizations statewide. Cheryle has been training the CCAR RCA in NH since 2014. She has also worked for New Futures as the Community Engagement Director. Cheryle previously worked for eight years in Connecticut where she worked as a Program Manager for Recovery Housing, Director of Operations, and the Director of Recovery Services at CT Community for Addiction Recovery (CCAR) from 2004-2012. During her time at CCAR she managed three Recovery Community Centers, Telephone Recovery Support Program, Recovery Housing Program, Volunteer Services, Recovery Coach Training, Recovery Training Series, and Recovery Walks. She is the co-owner of Stepping Stone House, a transitional living home for men in recovery seeking to transition from treatment and jail back into mainstream society.
Cheryle has a passion for helping others to maintain and sustain their recovery. She has been providing and implementing recovery support services for over 15 years and brings her knowledge and experience to Harbor Homes as well as STARS.
Contact Cheryle at cpacapelli@starsgrantrecovery.org.